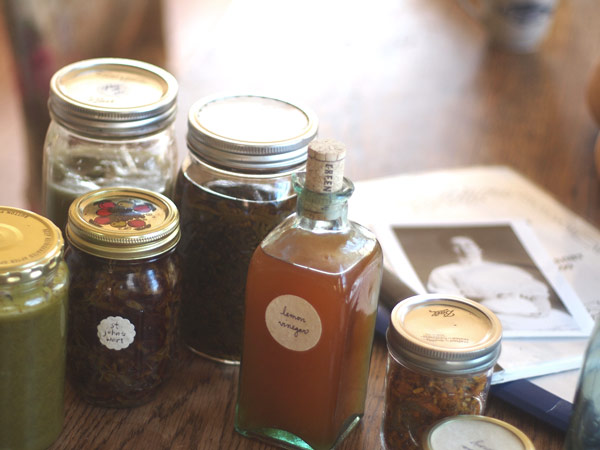 It is so quiet out in web-land these days, and I will have to be "quieter" than usual this week as I try to spare my arm and back which are flaring up from so much work in my studio. So…I will keep it simple with links to this week's watching and a thought about something upcoming and a photograph from Wisteria & Sunshine of some of my homemade potions from the pantry (with a photo in the back of my Grandma Grace who grew up on a farm in Pennsylania around the turn of the last century.)
Wartime Kitchen & Garden-episode 4
(I'm sorry I can't find this episode without ads!)
Soon I will be interviewing a friend of mine who is a few years in to their family's handmade/homemade approach to Christmas giving. I wonder if you have any questions you would like me to ask her? If so, leave them in a comment below and I will add them to my own list.
Wishing you a good week with small progresses with making do…
P.S. I did enjoy last week's videos. Favorite parts were the homemade feather duster (I've been saving the dropped feathers from our recently molting hens for the future making of one) and the whole silage part of Wartime Farm. I think I must have had a past life in rural England because I have been drawn to such things for decades now. And I love in these shows how it is all done without plastic and large equipment, unlike today.