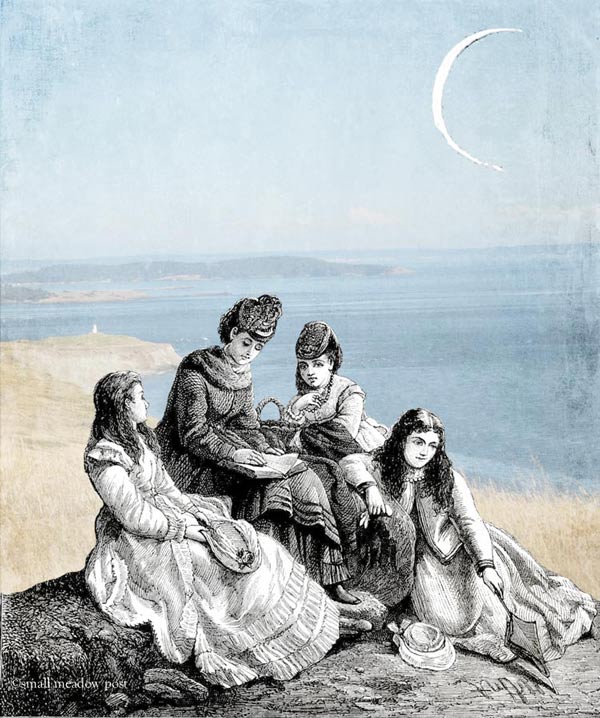 …with considerably less clothing on and hoping that basket contains a thermos of gin and tonic and something cakey and nutty to enjoy along with it. The sea, cliffs, grass and good friends are already perfect.
Care to join me?
This is one of the moon collages I make each week at Wisteria & Sunshine, but I just made it into a blank e-card at my Post because I want to create more beautiful, wild, feminine images for us to send to each other. This is my way of sending this out to all of you…
xo
…and perhaps you are in need of some watery Blue as I am!