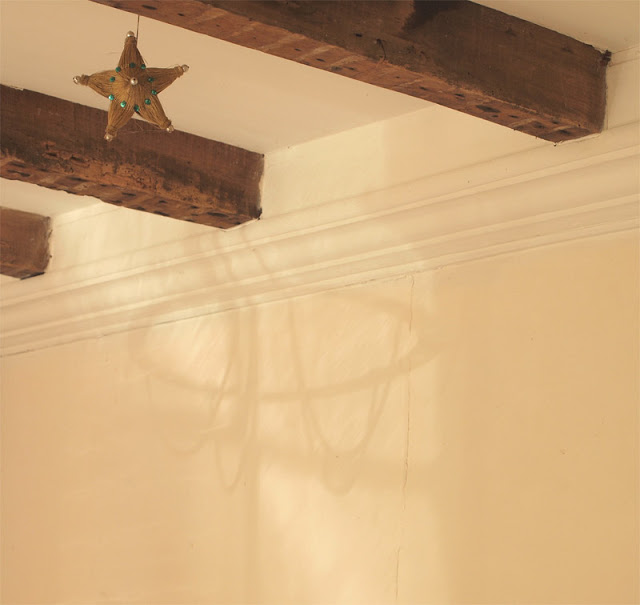 It is the expectant time for me. I don't decorate until later in the month, but am spending spare moments clearing and dreaming. The star hangs from the living room ceiling, where it hangs the year 'round, reminding me of the tree that will stand beneath it…just at the edge of the living room, with its arms reaching into the next-door kitchen.
And the sun makes me notice the candle chandelier, that stays empty much of the year, but which will soon be draped with boxwood and grapevine and filled with pearly candles.
Thinking of the tree-to-be, I am reminded that most of our tree lights weren't working last year, and I add the buying of new ones (brown wires, to blend with the branches) to my ever-growing list. Troubled by the thought of what to do with the grocery bag of old ones that no longer work well, I find out from the internet that local Goodwill stores will gladly take old lights and recycle the wiring and plastic. Isn't that good to know? So the bag of old lights gets placed next to the other bags by the front door, waiting for our next trip into town.
And so it goes.