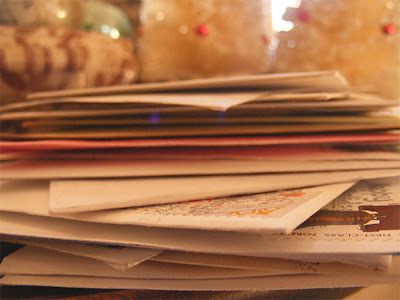 I had an old-fashioned breakfast with the mail
this morning…all that was missing was the butler
to deliver it to the table on a salver.
It is rare to have a stack of letters
these days, but because my recent sale was
conducted in the old-fashioned way with checks
and stamps, in between bites of coffee cake
and sips of hot coffee I opened envelope after
envelope and gathered a few windowsills of
pretty cards and warm Christmas wishes.
A very cheery way to start the day.