This time for good….we arrived home from the West a whole week ago, but I had to turn around and leave again for a show after two short days of sleeping in and doing the laundry and reading emails. It has been lovely to read all your comments and good wishes. I hope you know how much I appreciate your thoughts, tho' I am not so splendid at responding!
I couldn't begin to tell you all about our trip. When we arrived home, after a long day of air travel, the whole journey and adventure already seemed incredibly long ago. It was so odd. But yesterday, I searched through the myriad pockets of my suitcase and found all the treasures I had collected….stones and lichen and twigs from Yosemite…shells from Morro Bay…tiny cones and sand and more shells from Vashon Island. Once they were arranged in our kitchen altar, with the addition of some words and images from my old trunk of paper scraps, our days getting to know these places became close again.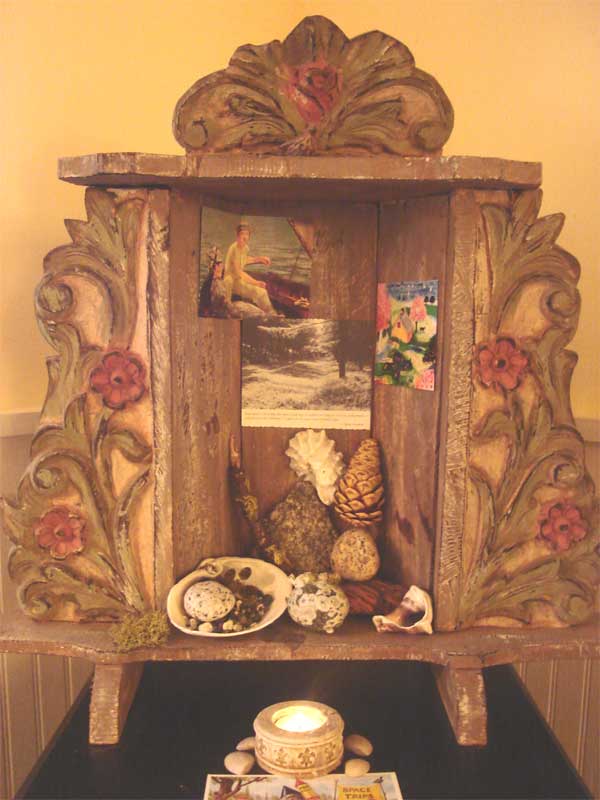 Tomorrow I am going to clear the low table in the kitchen, which is usually covered in books and Sharpies and whatever doesn't have a home, and put upon it all the enticing tools and materials I can find to make a scrapbook of our holiday. I have an unused journal with a bamboo spine and leafy cover and nice, thick, brown pages that I will put on the table first…..then I will add the little box of photo corners in brown and black and white….scraps of handmade paper…..colored pencils…..the large pile of paper souvenirs from our travels…a small packet of travel quote stickers I bought on sale in a wonderful Vashon shop…..I know I will end up making much of the scrapbook, but I think I can lure my sons in for a few pages, atleast! I think I will add to the table the sweet scrapbook from our last trip eight years ago, to remind them how much pleasure these books-of-memories bring.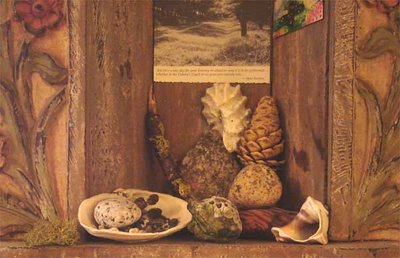 Can you read the quote on the Jane Austen postcard there? It says "You have a nice day for your Journey in whatever way it is to be performed – whether in the Debary's Coach or on your own twenty toes." Our family had the pleasure of using almost every kind of transportation available….planes, trains, automobiles, ferries, buses, one sailboat, bicycles and our forty toes. We had hoped to add horseback to our list at Yosemite, but alas, it was too pricey! Our joke was that we traveled every way except by spaceship.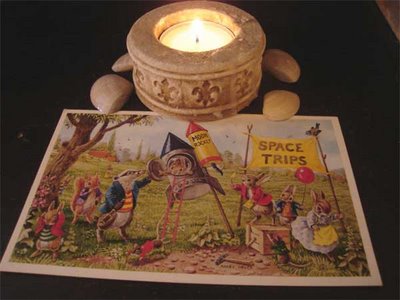 We have so many more stories and experiences now, to add to our precious store of them. And we are all changed….in that good way that new places and new people and new feelings give us. Sometimes when I stand on the sunny front steps, first thing in the morning, I find myself thinking about the grey mornings on our dear friend's porch on a small island near Seattle. Or I will hear my eldest son playing his favorite band's cd and be back in our rented convertible with the top down, curving along the tree-lined roads of Yosemite.
Having my business and this blog have added another amazing element to all this wonder. Sometimes, when we were flying somewhere, I would realize that we were flying over a state where I used to know no one, but now have a dear customer or two. Or, as the train went through Oregon, or the ferry crossed the waters of Washington, I thought of all those women I have "met" online who were near and felt surrounded by friends. It really was rather extraordinary.