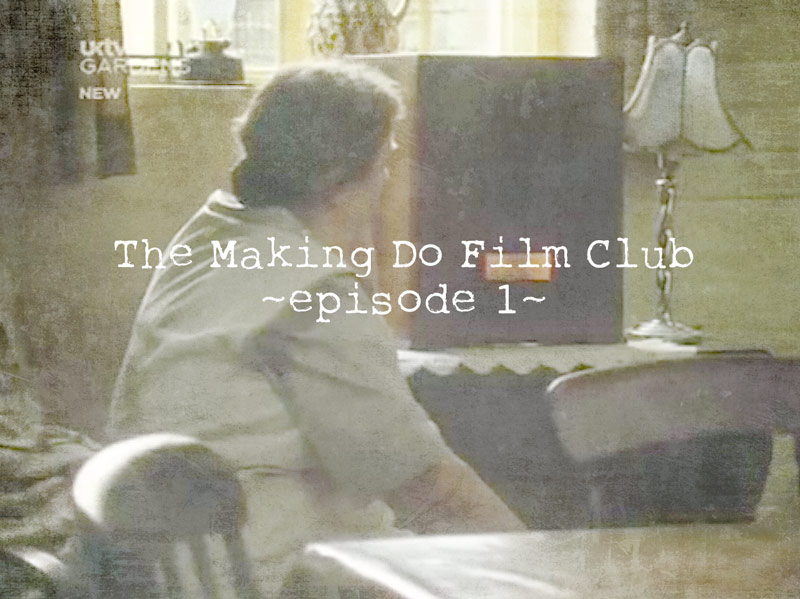 Our film club begins! For our first "film" we will be watching the first episode of The Wartime Kitchen & Garden. Each week, we will watch and have a conversation about an episode (and all it brings up, of course.) In future, I will post these notices on Sunday and the conversation will happen in the comments. Please don't wait for me if you have a response to the episode! The conversation will begin with the first comment and the rest of the week will give us the opportunity to join in.
As I shared in one of the first posts, these videos have influenced me more than anything else in making the connections between our everydays and all that is out of rhythm in the world. Much of what we hear about in the "greener living" realm are…alternatives to plastic versions of something…or reducing packaging…and sometimes (often?) are still focused on buying stuff, just less problematic stuff. That is important.
Making Do is about wanting and needing less and that is what these videos are so good at showing us. In the videos, it is the war and all of the changes and limitations it brought that spurred their Making Do. It was law then, and overseen by larger powers. Our Making Do is not regulated, not required, overseen only by our own concern, our own hearts. But by choosing to make do, in company, our changes and limitations can bring about the positive outcomes they experienced during the war…which it is time to learn more about!
Let the watching and commenting begin…