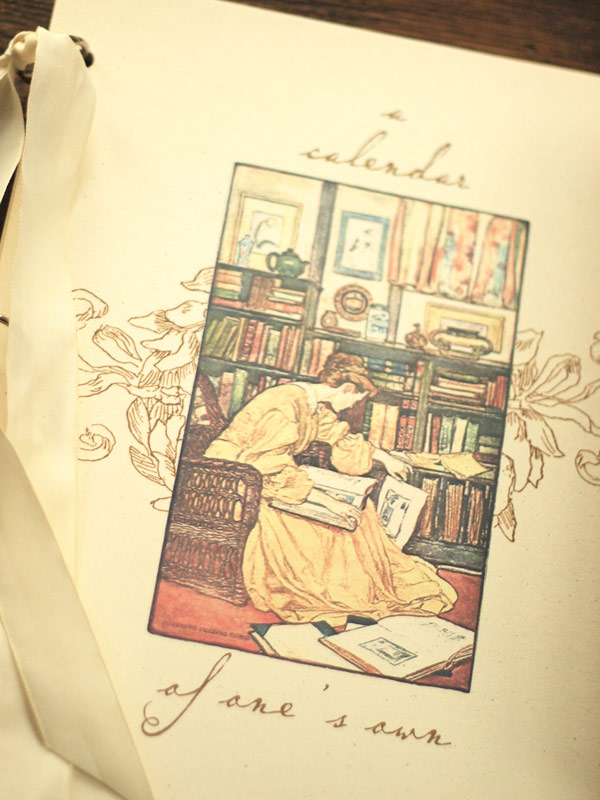 …for the first time in five years.
If you knew me in Small Meadow Press days, you might recognize this one. It is the 2009 calendar redesigned to work with the paper I had on hand and my old printer's quirks (the dates are the same!). So instead of the book-style ribbony binding of old, there are binding rings and an adornment of vintage silk cream ribbon instead. But the thick, flecked recycled paper, vintage images and large spaces to write in are all there.
I would love to give one away…to celebrate my Etsy shop…to express my appreciation for your visits and comments.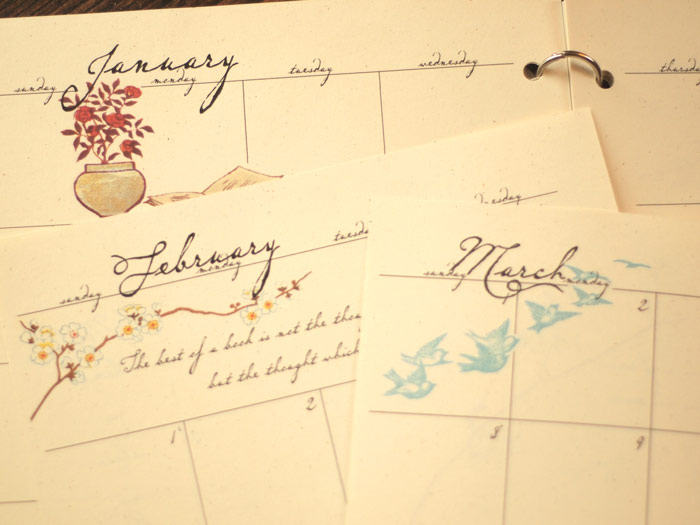 And since the theme of the calendar is Books and Reading, all I ask in return is that you leave a book recommendation for me.  Anyone who leaves a comment will be entered in the giveaway and I will announce the winner next Wednesday morning, the tenth of December.
"Fiction is like a spider's web, attached ever so slightly perhaps, but still attached to life at all four corners."
-Virginia Woolf
I read all sorts of books, but my favorite ones are those that set in fairly realistic, everyday life and full of domestic detail. Rosamunde Pilcher, Miss Read and Elizabeth Goudge come to mind…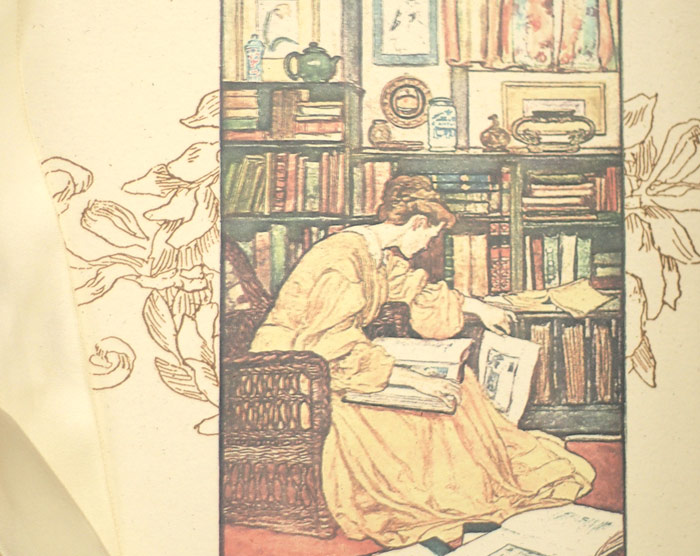 …more than come to mind, actually. I haven't really gotten over the fact that Rosamunde Pilcher stopped writing, and after her best book, in my opinion, Winter Solstice. I've tried Marcia Willet, Angela Thirkell, so many others. But they just haven't satisfied or rung true to me. So if you have a book of that sort to share with me, I will be thrilled! But please tell me about your favorite books lately, whatever they may be…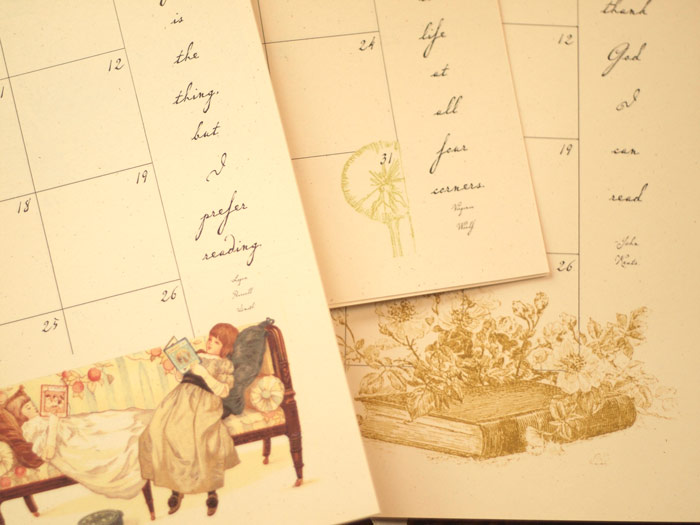 The calendar (and some bookish bookmarks) will be added to my shop in the next few days. But that will be all the newness I can create for this year! I am making sure that I leave enough time this Advent to read all those good stories…and light lots of candles…and bake and honor and sew and celebrate. December 11th will the last day for ordering.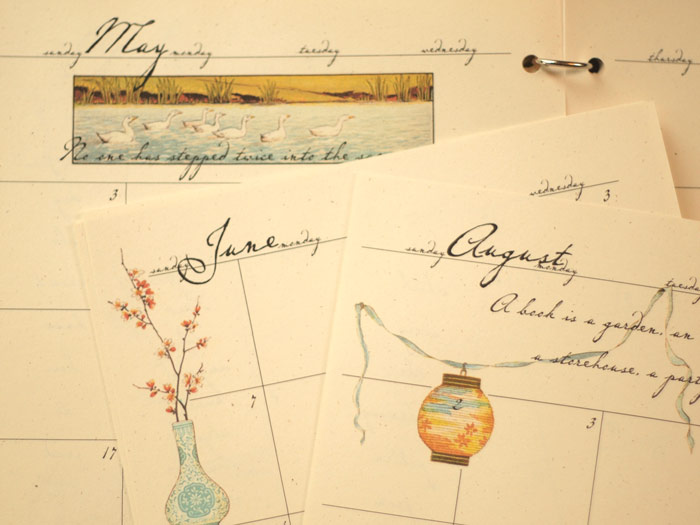 But there will be so much making to look forward to in the New Year…and reading. I am trusting you will leave me many lovely breadcrumbs to follow in the comments below…