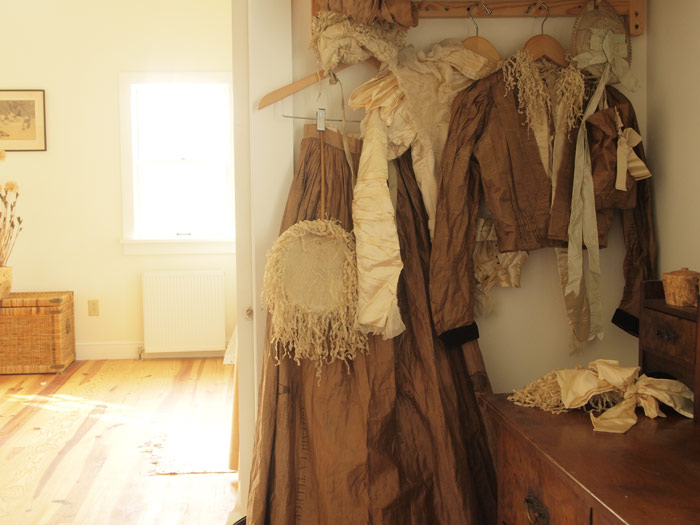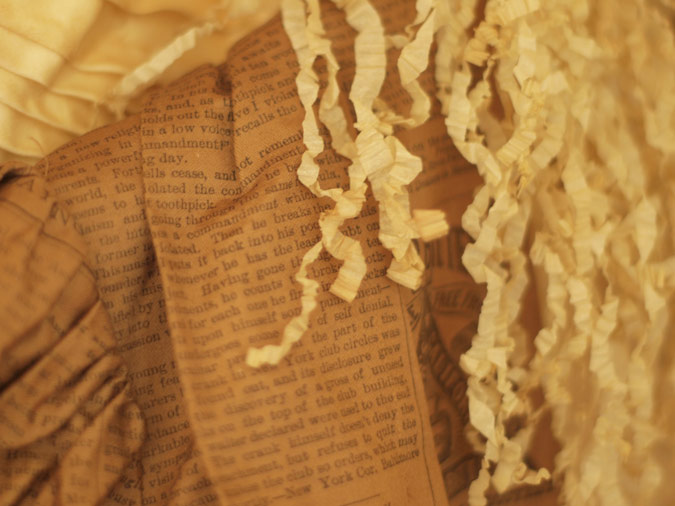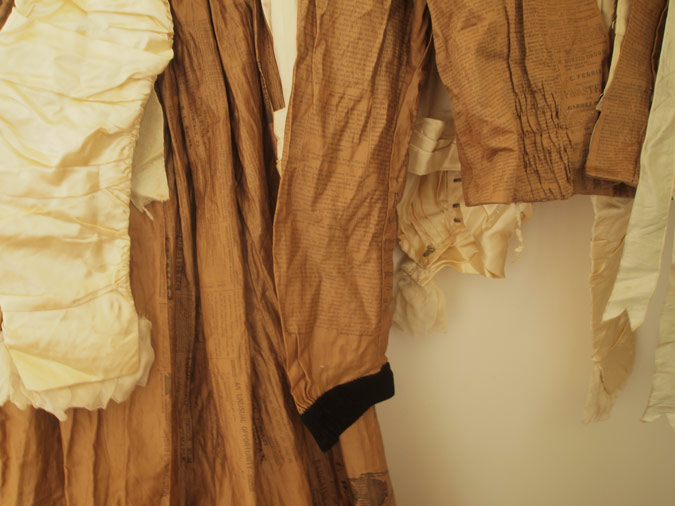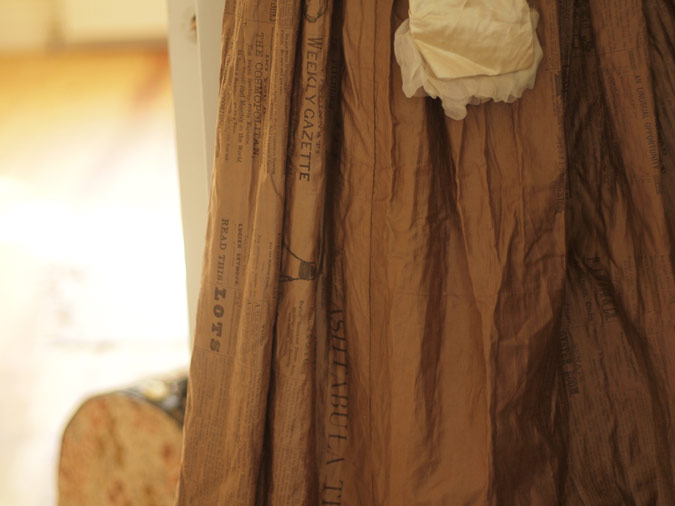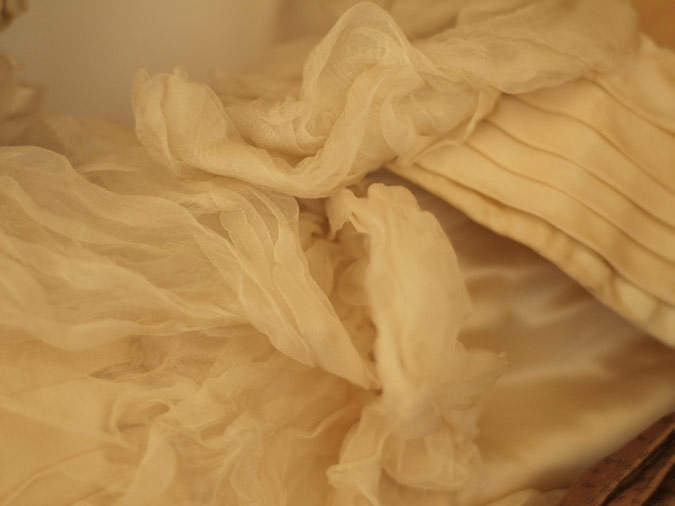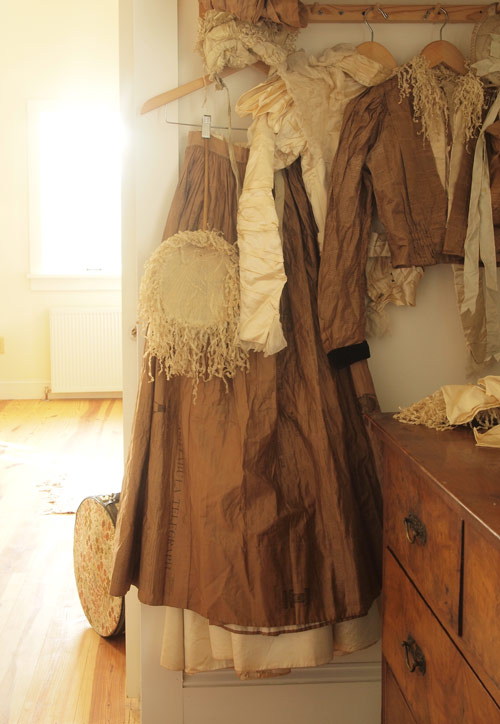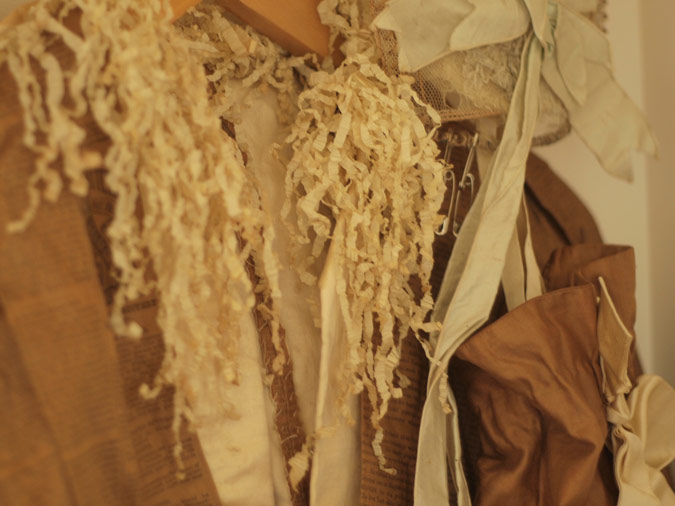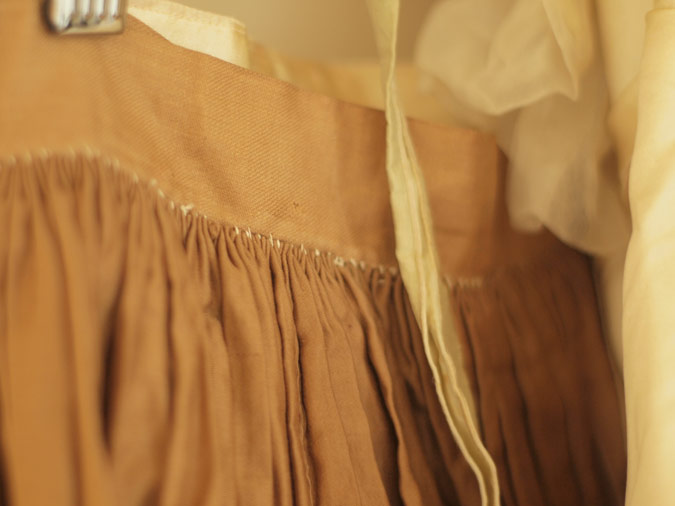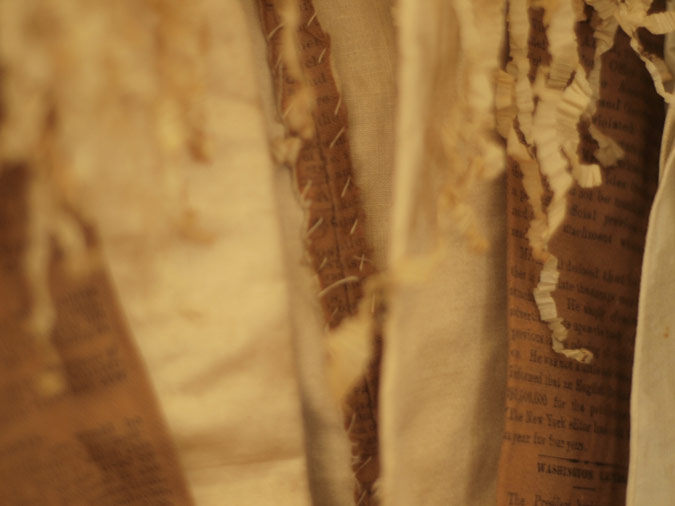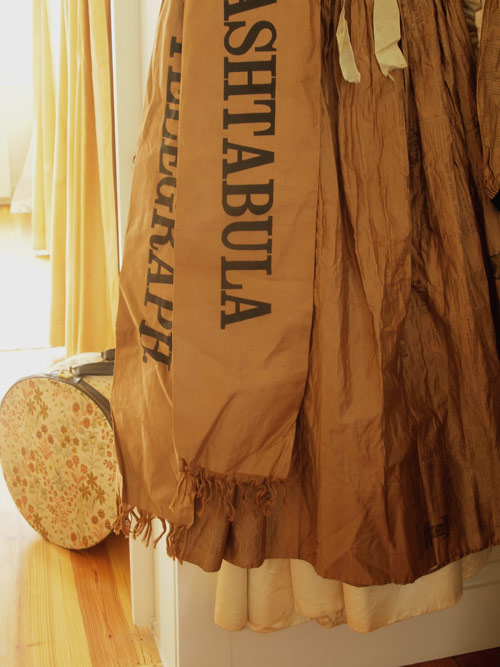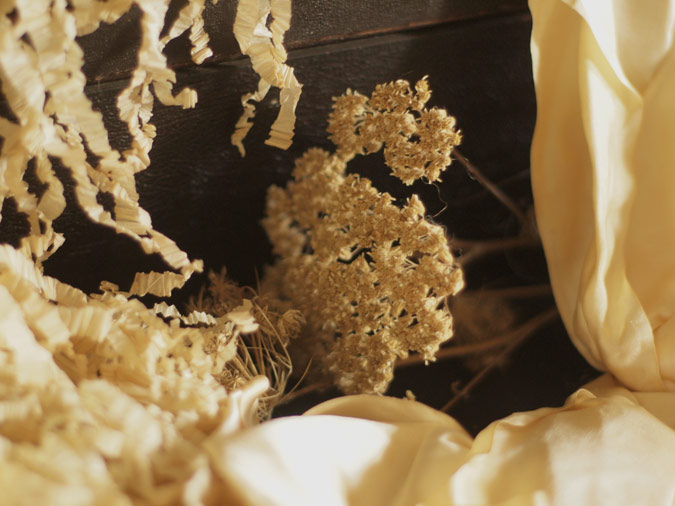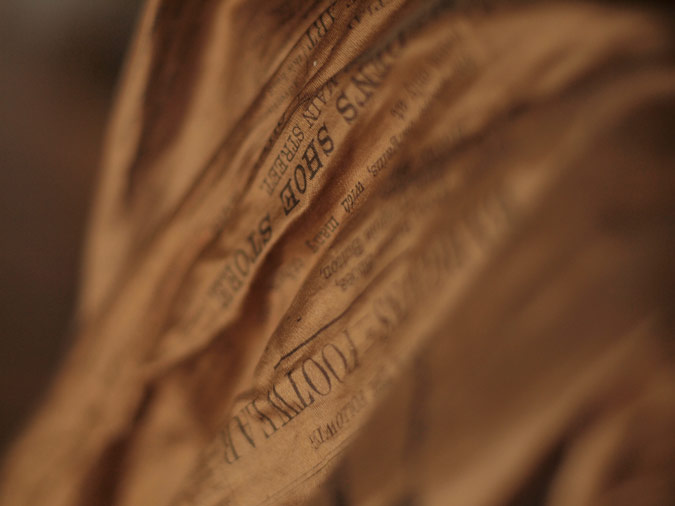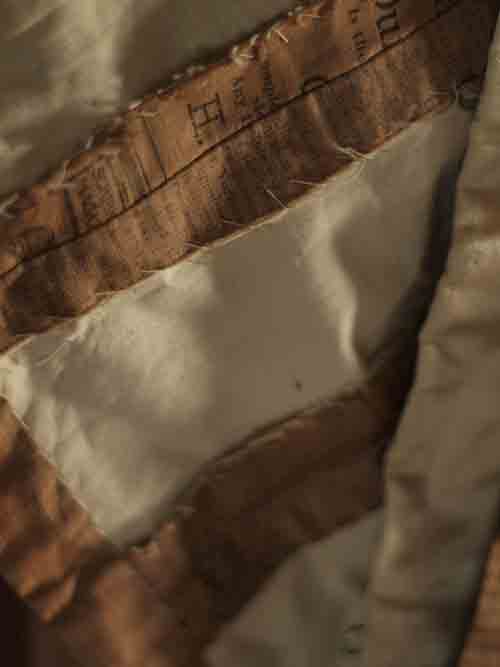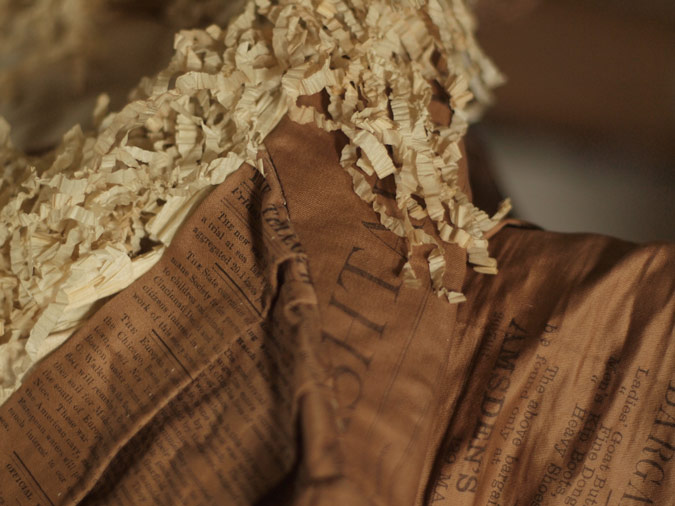 A few weeks ago, my father-in-law called and wondered if I would stop by to have a look at some old curtains. He and my dear mother-in-law are downsizing, and he was making forays into a small attic. The curtains are a story for another day, but while I was in the attic looking at them, I noticed a satiny petticoat or underskirt hanging from a closet rod-with a Girl Scout uniform as its only company.
The waist was so tiny, the creamy fabric so lustrous…even tho' I, too, am trying to downsize…I told Father that I would love to have the skirt and the curtains. Then I had to dash, and when I got the curtains a few days later, nicely bagged up, imagine my surprise when I reached in, expecting to pull out rough burlap curtains with orange and beige woven stripes (yes! the seventies!), and instead found myself pulling out piece after piece of brown printed silk, lace and….paper. A dozen pieces in all.
Underskirt…skirt…blouse…jacket…three hats…fan…bow…purse…collar…sash. The brown fabric is printed with an 1898 edition of the Ashtabula Telegraph newspaper and Ashtabula (Ohio) is printed on the sash. Strange, yes? And then there is the crinkled paper trimming the jacket collar, the fan, and one of the hats.
Odd and wonderful.
Rather giddily, I called my father-in-law and asked him what in the world he had given me. It turns out that he had thrown away everything but the petticoat earlier in the day, but when he saw that I liked it (he's thoughtful that way), he saved the rest of the ensemble from the trashmen and sent it along to me. All he knows about it is that his mother gave it to him, tho' I am hoping to winkle out some more details soon.
Isn't it charming and unexpected? And brown…my favorite color.
All I can think, because of the temporary nature of the paper collar and accessories, and the sash with words emblazoned on it, that it was for a parade or other gala event? It is a mystery, one of many, including why my husband's grandmother (with no Ohio associations that we know of) had it in her possession…
What do you think?