…is what I seem to need to make a start on many things these days, except for staring at the lushness all about me, or reading on the porch sofa, or working on my creative businesses. But all work and rest make Lesley…hmmm…not a dull girl, but a slightly discontented one. 
Something to read, something to create, and the sharing of both.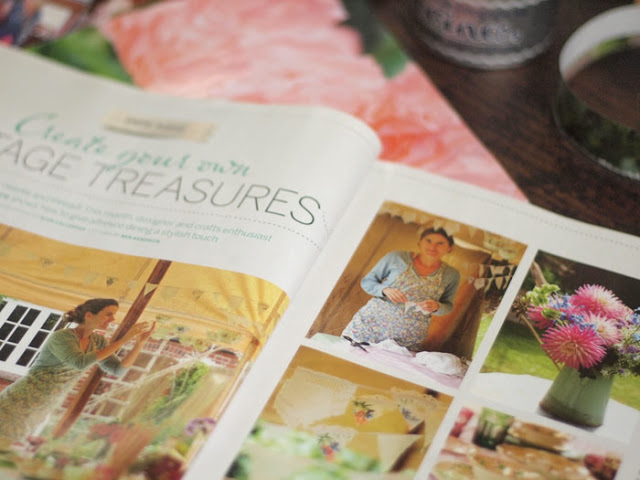 First I read some of my July issue of Country Living (British Edition)…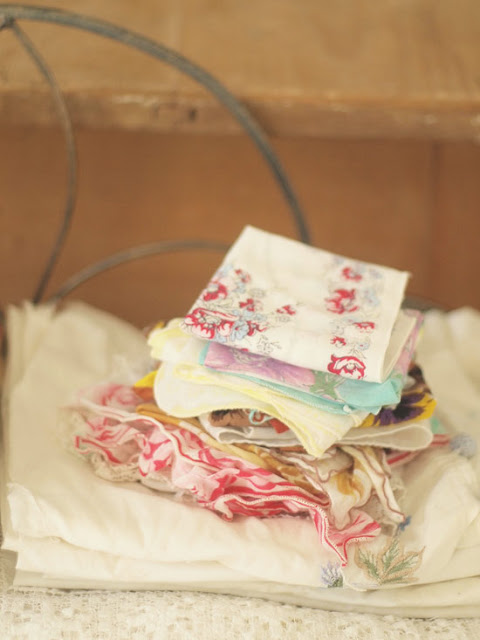 …which reminded me…no…for I had not forgotten this one of my many plans to weave my mother's things into this rest-of-my-life without her…no, I hadn't forgotten. But I keep putting it off, for reasons both deep and not. 
But as pretty as the little stack her handkerchiefs is, it will be that much prettier…and will be a step I need to take along this path…if I get started on making the bunting with it…the bunting I've seen in my mind's eye, over and over, hanging amongst the beams of her room, which is now our room.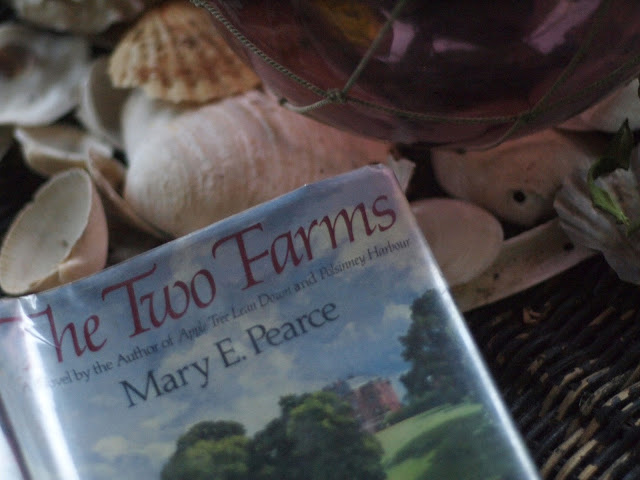 And while I wait to start with the ironing of the handkerchiefs-tomorrow-when it is supposed to cool off a bit, I started a new book. I read it many years ago and believe it to be the book that started me on my quest for brown and white china. I haven't reached that exciting bit of the book yet, but am steeped in sheep and haystacks and dairying and wonderful characters. 
Work and rest and reading and making…threads, when woven together, that make for a contented summer's day.