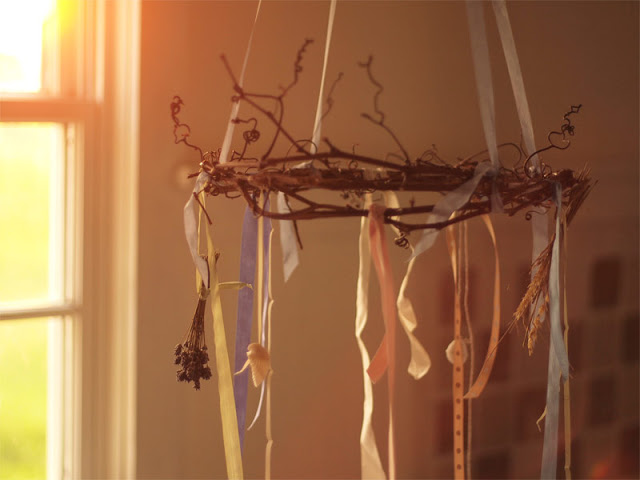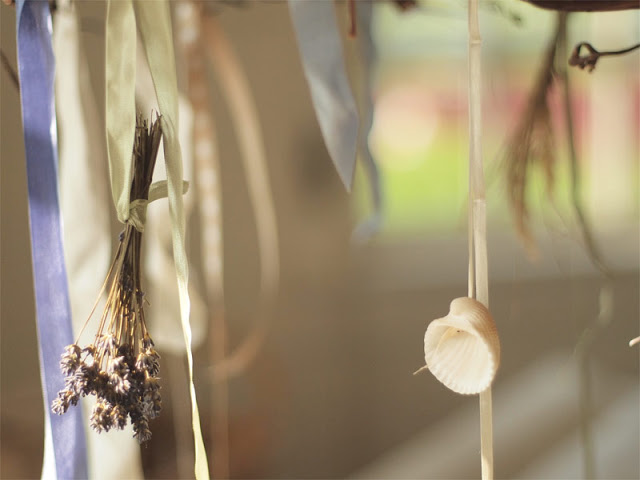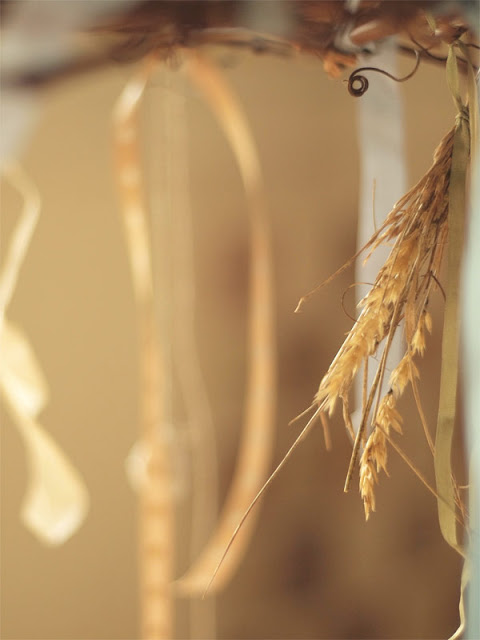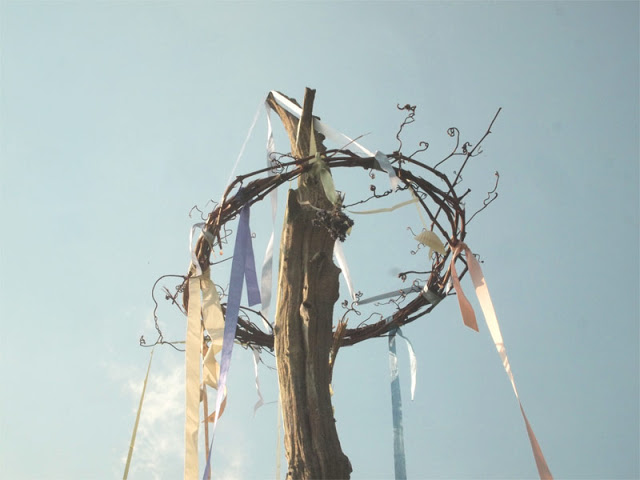 Doesn't that sound cheery? I always have to make friends with Summer and today has tested my first friendly overtures with temperatures in the mid-90s and a Disappointment. But I spent as long as I could in the garden this morning bringing a little bit of clearness amongst the weeds, and my deario moved an old tub under the outdoor shower so we will soon have options to get clean and cool al fresco, and I made myself go out just a few minutes ago and dig a hole and set the Summer Circle I created yesterday into the sky where it is meant to be…to catch any stray breezes that may come our way.
And what do you know? I just turned in my chair to look out of the window towards the back garden…and the ribbons that I left hanging limp and lifeless are floating and glimmering towards the sun in the western sky. Nice.
And as the sun sets this evening, and Summer "officially" enters in, I plan to be on the terrace, an icy gin and tonic in hand, sharing these words and a kiss with my family…and sending one to all of you with wishes for a peaceful Summer.
xo
Glory of the Day-Star, hail!
Lifter of the Light, Burnisher of the Sky.
Gifts of love to earth are bringing,
Summer's shimmer, dew's delight.
Dancing be the heart within us,
Open be our souls to bliss,
Courage vanquish every shadow,
Greet Midsummer with a kiss.
-Caitlin Matthews 
Celtic Devotional