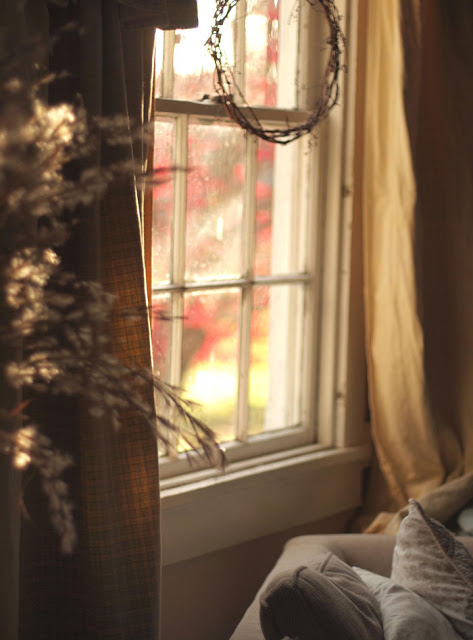 A few hours ago, the Queen-my dear mother-in-law, the maker of the feast, lifted her fork and we began our meal. Greatly blessed with the presence of the Santa Fe branch of our family, we shared lovely food and wine, much talk and laughter, snatches of song ("come ye thankful people come…"), stories and teasing, chocolate and coffee…
Then it was time for my deario to change into his costume and make his way to the tavern to play music for those celebrating the day in Colonial Williamsburg, and for some to tidy up in the kitchen, and some to take a long walk in the crisp late afternoon air. It was my part to watch over my mother as she dozed on the sofa, and I admit to feeling a bit left out.
But as I reclined in my chair, pretending to sleep, I thought about this post…and what I might write…and who might read it…and what their Thanksgiving afternoons (or their Thursday afternoons) might be like…and felt all over again such deep appreciation for the kindredness and caring that is nurtured on these bright pages online…yours and mine and others. Not everyone understands it, but those who do understand how thankful I feel at this moment.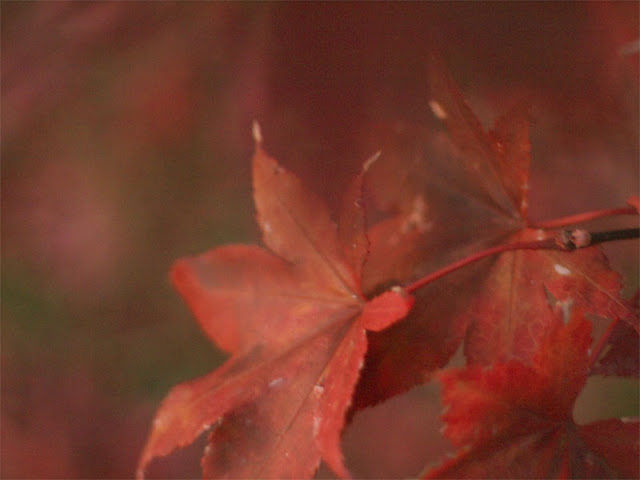 Tho' this picture is only a few days old, the leaves have since been blown and drenched off the trees….everything is becoming bare and wintry. But Advent is almost here to gild the lovely, austere days…and I am looking forward to making The Bower a sort-of Advent calendar for the next four weeks or so, with a picture to find each day…and perhaps a few words…hoping to see you here.