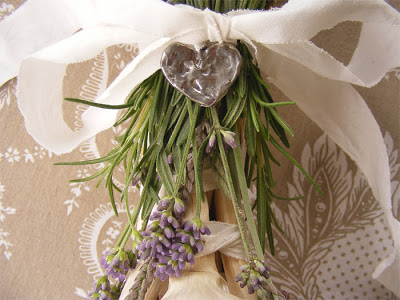 …lavender and rosemary and papery garlic stems,
with loving wishes for the friends who were married
this past Saturday.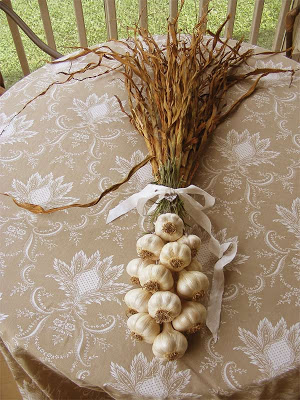 Before I had Small Meadow Press, and before my husband
became a full-time musician, we spent a few years as
market gardeners.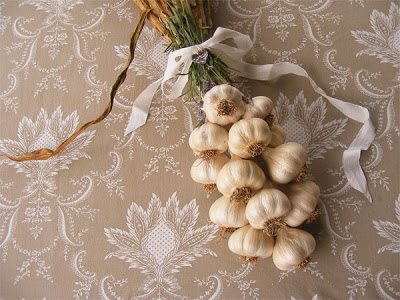 We grew alot of garlic, and in the Autumn, would
take it to the Garlic Festival and sell it from our pretty
booth there. Baskets of it loose, and braids of it that
I had woven and decorated with herbs and dried
flowers and peppers…whatever the garden
provided.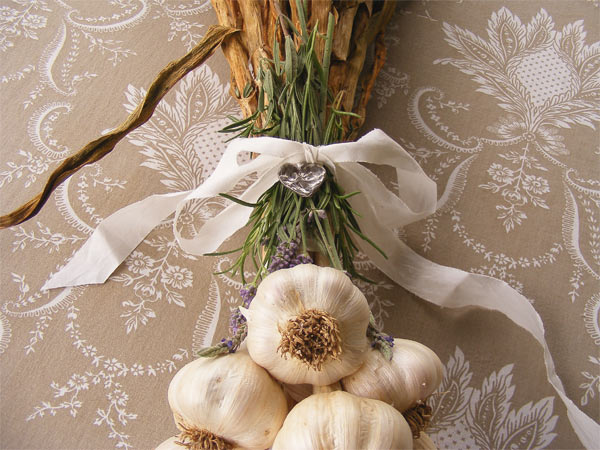 I even designed a line of "garlic" notecards with hand-stamped
images and quotes about garlic. You might be surprised at
how many good things have been said about garlic
throughout the ages! And little did I know that
those cards were a glimmer of what was to
come.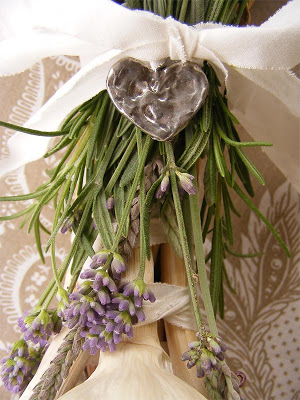 It was very, very good to be making something
with my hands again…and weaving thoughts and hopes
for our friends with the sweet memories of
past pursuits.
P.S. Do leave a comment, if you can take the time. I wonder if everyone has seen garlic braids and if you find them as pretty as I do (something about the white color and the paperiness and the earthiness)? Also, I will be honest and say that happiness seems to be winning out over depression in recent days, but it is a constant struggle and I am always cheered by your notes.