July 30, 2008
Double Sunrise
Gift from the Sea-all excerpts and quotes ©Anne Morrow Lindbergh
Is it just me? Or did you find this chapter less than wonderful? It felt to me as tho' AML was analyzing, preaching a bit, and very much working through her own challenges with relationships. And I felt just fine with letting her have those pages to try to figure it out….and acknowledge that I wasn't finding many gifts for myself in this chapter.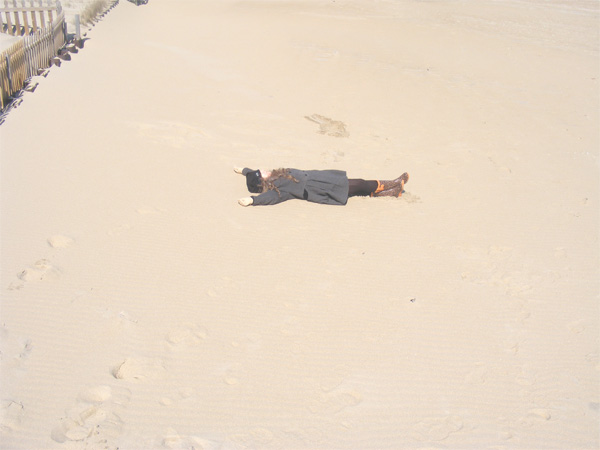 Or perhaps what I was finding didn't elate me…and that is why I was unsatisfied with it. Much of what AML concludes I have known for quite awhile-about the natural cycles of relationships.But while I was reading, I did realize that many of my relationships are indeed quite far from the simple, unified, beautiful Double Sunrise phase, all at the same time. My aging mother, my nearly-adult sons, some friendships….hmmmm. But like the beach in the cold winter, there is goodness to be found even in these chilly reflections.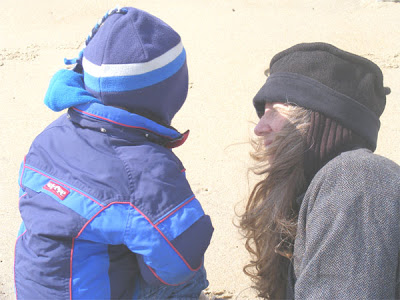 I will be looking for some newness within the relationships I am blessed with….and perhaps some relationships with some people who are new? New to the earth would be the best of all-where have all the babies gone? I am surrounded by large people!
"One comes in the end to realize that there is no permanent pure-relationship and there should not be. "-AML
Indeed. But I am refreshed and strengthened by those "one and only moments" AML writes of, where there is brief return to the the connected, rosy, polished beauty of the Double Sunrise shell.
(photos from a brief but shining visit with my little nephew this winter)