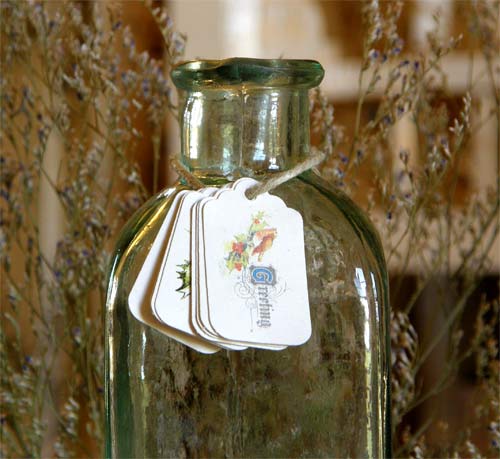 has not been storybook perfect…not even close. I have been away for most of it and even forgot to order our Advent calendars until last night. But my son simply said that there would be more doors to open on that first day….and wasn't that the greatest feeling when he was little and got to open more than one door a day now and then?
So I will cling to that and keep myself open to any glimmerings of Christmas that come our way. I certainly felt many a glimmer in my cosy booth during my last show of the season. It is such a priviledge and pleasure to greet the sweet women who return to my booth year after year. And so good to know that I am helping them to take care of their holiday giving in a handmade, ecological way. Many of my fellow exhibitors and I wondered whether this show was going to be as good as it has always been. We hear so much about "consumer spending" on the news, and how it has been slower this holiday season than in past years. Not such a bad thing, in some ways….especially if that means that some people are buying handmade things from small, independent businesses that wouldn't be on the media's radar.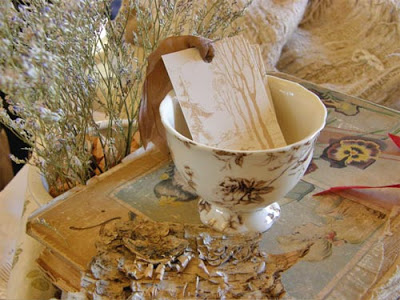 What I know with certainty is that this was my busiest and most successful show ever and we had an exciting time counting up all the earnings around the kitchen table yesterday. I know that excitement will keep me going through the filling of the few dozen orders I have awaiting me in my studio. I sold out of many, many things at the show and had to begin taking orders, and I have received so many website orders while I was away that I shall be busy for days to come.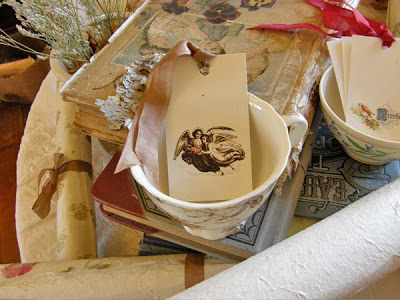 My camera stopped working at the show before this last one, so I am using images that I took for my new website, but didn't use. Can you see the beautiful rolls of handmade paper in the photographs above and below? I have been offering this wrapping paper at my holiday shows this year where it has been very well received. It is just gorgeous and as good as a wrapping paper can be, in the ecological sense, unless you are making it yourself! It comes from Nepal and is fair-trade and made from a shrub that regrows each time the branches are harvested to make the paper. It has been such a delight to offer this gorgeous paper, knowing that more and more villagers are earning a living wage there because we are buying it here. You can read all about the process and order some for yourself here. I am forsaking my brown grocery bags this year for golden stars and dragonflies on a crinkly white background.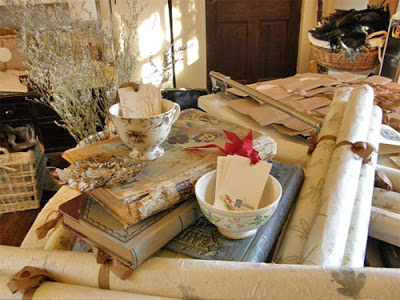 So this is my studio in its show-season-website-photographing mode. Piles of baskets that I use at shows and didn't take the time to put away in the attic because the next show was just around the corner…the new missives envelopes (which did seem just as charming in the morning) with their wax seals cooling on my trusty paper cutter…the companionable sunlight…This is where you shall find me for the near future. I am going to be taking orders until midnight on the 11th of December, knowing that it will take me a few days after that date to actually get all the orders filled and packaged and delivered to our little post office. Then it will be only a week until our Winter Solstice gathering and all the follows on its heels.
I am just going to keep in mind these words from a World War II poster that Jane shared with us over at lovely Posy a few days ago…

Perfect advice for this time of year, don't you think?