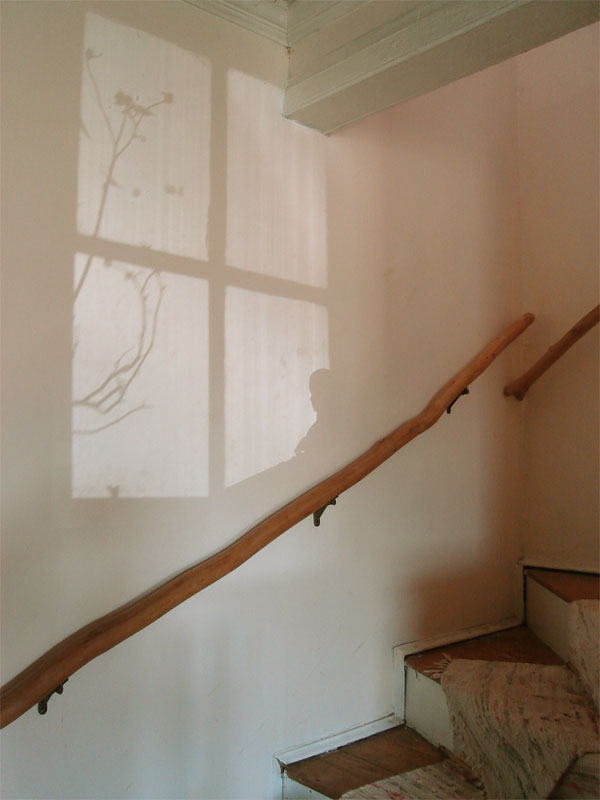 Life is really busy these days…..preparing for three Spring shows, picking up after the puppy, organizing my guys' new film careers, letting the dogs out, filling orders, picking up after the puppy, doing our studies, letting the dogs back in….I am sure you are getting the picture.
I find that the more full life gets, the more I long for the serenity of pale colors. I find myself putting away as many colorful things as I can find homes for behind doors and leaving out the whites and creams and naturals. And when the strengthening sun creates such a picture of light on the living room wall, I am grateful.
There hasn't been much time for creating-beyond the daily creating we all do in our sweet domestic sphere-but I did snatch the time to work some of my pale papers and ribbons into a pretty book to inspire me through the next several weeks of dieting.
Someday, I am certain I shall be ever so moderate and steady like my mother and walk everyday and eat small portions. But until then, I bless 8 Minutes in the Morning for the late winter when I always need to get back in shape. I would like to be like Jane Eyre (finished this delectable story a few weeks ago) who went out in all weathers and seemed to enjoy it….but I prefer looking at the cold, blustery winter through the window-for the most part. And it is too chilly in the house in the mornings to do my exercises on the floor, so…..here I am a few weeks before my birthday, working at slimming down. I put this poem (scroll down to the pale green lettering) on the cover, for it always inspires me to be healthy and strong.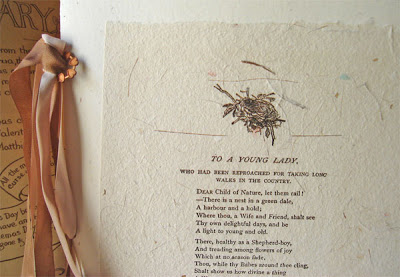 There are pretty pages in here with my food lists…..and a place to chart my progress…..and some blank pages for pasting in pictures to cheer me on…and a page at the back with a pocket to hold my little check-box cards. There is a template for the cards that came with the 8 Minutes in the Morning book, but it is ugly, so I made my own a few years ago when I first used this approach to lose 30 pounds. Now I use it to transform from the winter-me to the rest-of-the-year-me. I highly recommend it if you find yourself in the same situation. And a pretty companion notebook really does help with those hunger pangs.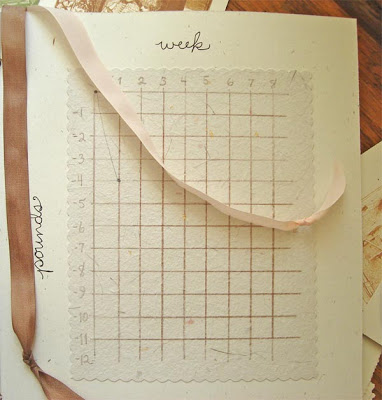 Spring is fast approaching here with a few daffodils beginning to bloom and certain birds returning from wherever they have been. I know my longing for pale colors is also borne of the knowledge that my beloved blues and browns and whites of Winter will soon be giving way to the green, green of Spring. We never got our long-hoped for snow this time and soon it will "seem" too late. I haven't stored up my usual supply of wintry memories….so I shall continue to seek them out in other ways.