I was re-reading this post from April,
wanting to find Mathilde Blind's beautiful words again,
to remind me of the very ordinariness of life's
light and dark. Truly…this is not going to become a blog that only
chronicles a daughter's experiences with her mother's dementia…
tho' that will no doubt be a part of it, as it is a part of my life now.
But I have realized as I watch myself navigating through these
days, that the showers that too often fill my mind and eyes
must be countered with the flowers that are ever present,
if only I remember to gather them.
Some are brought to me in the love of my family and friends,
some in the generous arms of Nature, and some come to me in
little inklings that-if followed-bring me…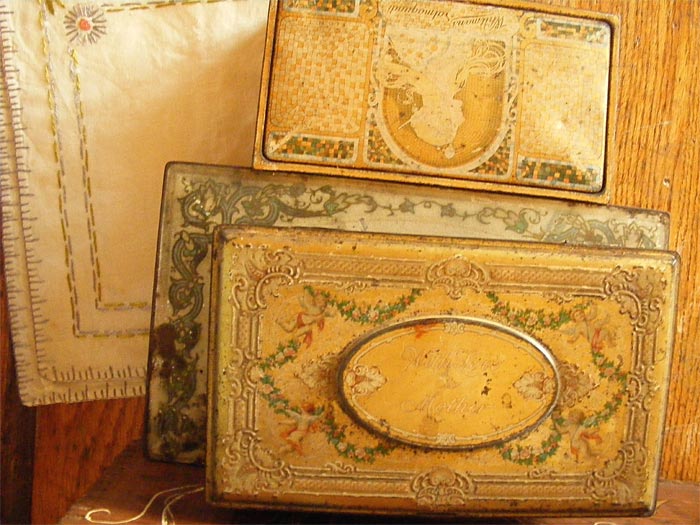 …gorgeousness from the everyday lives of people
long ago…
…or long, leisurely hours spent with a dear, dear
friend.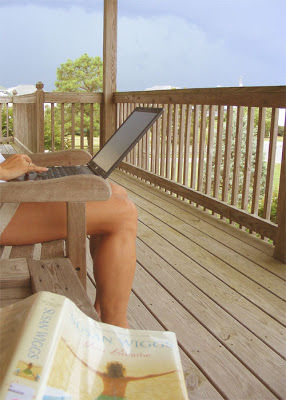 How good it was to follow an impulse one recent Sunday afternoon,
when some plans with my mom fell through, and head to my
favorite little antiques mall and sift through all the treasures. I
hadn't spent hours this way since before January, for my mom is
a thoroughly modern woman who doesn't care much
for old things.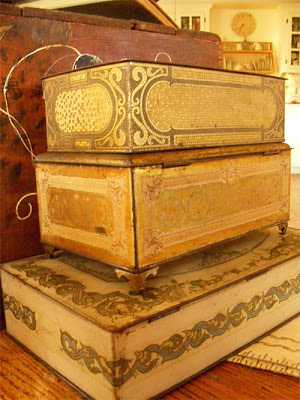 And I must say it was also nourishing to spend this past weekend
with my oldest friend at my mom's modern and pretty beach-house,
reading and relaxing and talking and waiting for the sunshine
to warm the berries brought from our summer garden.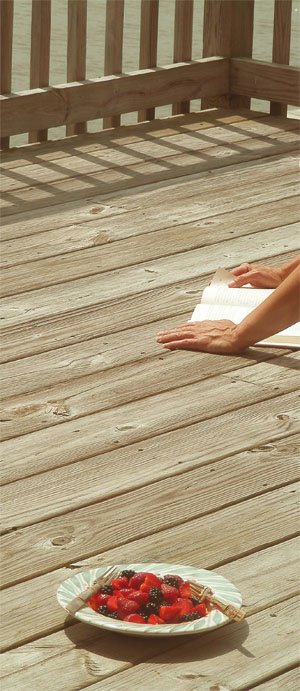 After the Sunday afternoon of antiquing,
I was nearly giddy with the pleasure of finding so much beauty
and meaning in the old things I had unearthed…so much so that
I climbed up on the old school desk where they were deposited
when we returned home and I snapped away.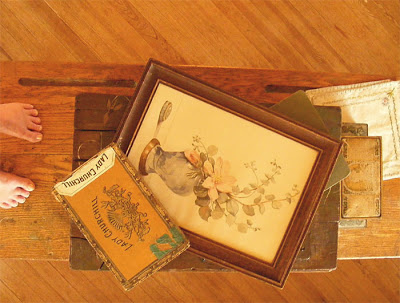 It isn't healthy to try to be too good for too long. And
I think I will be better now at balancing my new cares with both old
and new joys.
I wonder what some of the "flowers" are that see you happily
through a rainy season?