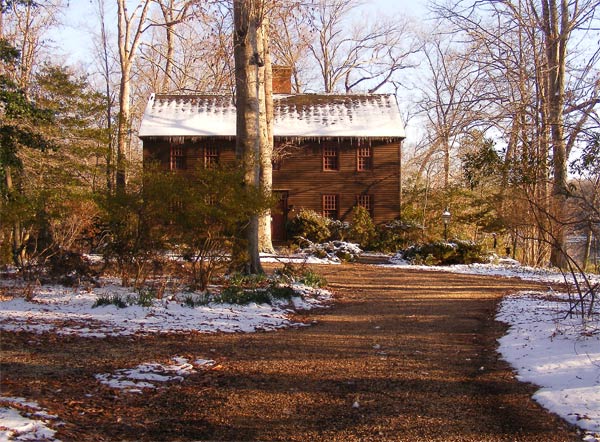 upon this house.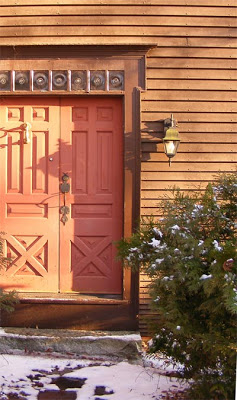 We first met on a walk I took on
Thanksgiving Day, after our lovely meal…..
down the road and up a little lane
near my husband's parents' home.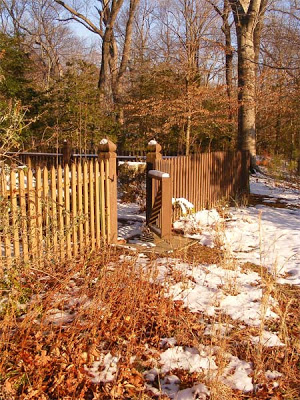 It was empty and so welcoming…
and surprising to me, for it felt removed from
the world, tho' just steps away from the
rest of the neighborhood.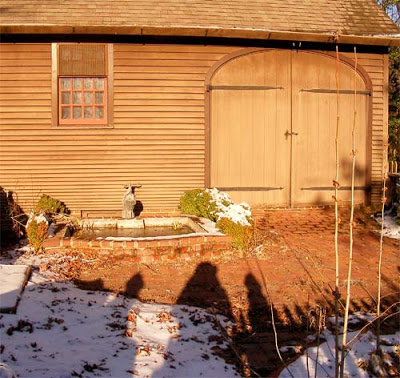 I visited it again last month when my mother
and I spent a few days in town while the
power was out at our house. While my mom napped,
I spent a precious twenty minutes
or so with my "brief but intense infatuation
with someone [something] , especially [something]
unattainable or inappropriate."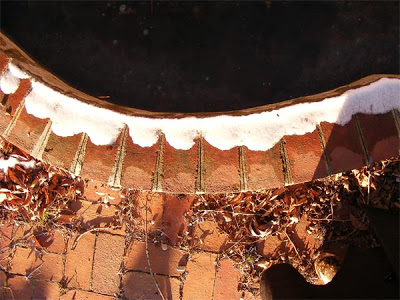 We love our home in the countryside,
and are not looking to change it…but
we are troubled by our long drives to
everywhere and do talk about living close
to work and shops and the library someday.
But after almost twenty years with
only green fields and grey trees for neighbors,
I have not been able to imagine living
in town.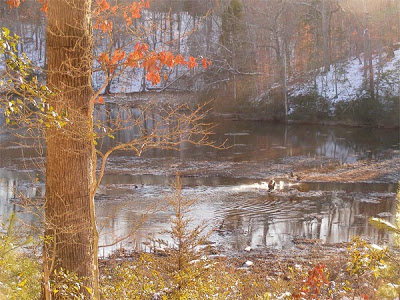 And then I discovered this place,
with water and woods
and quiet all around.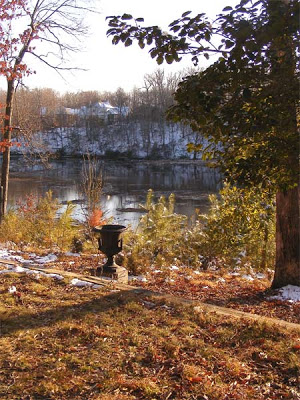 It is most probably unattainable
(tho' I am ever open to possibility!) as
most crushes are, but it is not inappropriate
(as I remind my deario when he gets too
serious about my daydream)….and much
more satisfying than previous crushes on
Aragorn or Inspector Lynley.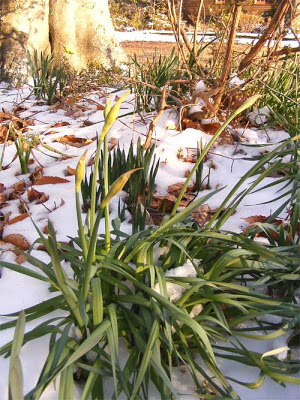 Next, we will no doubt come across the
perfect little pied-a-terre, right above our
favorite coffee shop, for those days when the
six blocks or so we would have to walk into
town are simply too much
to contemplate!