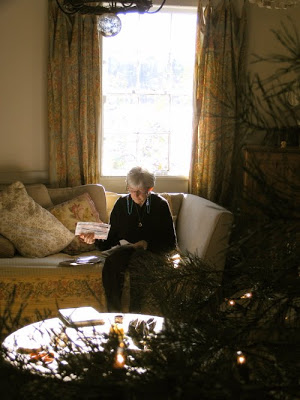 And "the bird is in the nest", as we like to
say when someone is delivered to where they
ought to be.
Wishing you roses blooming in the winter
cold, warmth and smiles and much good
cheer.
Thank you for the gift of your visits
and messages in the year just past. As a little gift,
I hope to make a small post here, each of the
twelve days of Christmas.
Until then…
*updated on Christmas Day*
Soon after I sent this post to be published, our
lives turned upside down when my sweet mom took a
tumble down a few stairs. For many hours, all was worry
and a cloud hung dark over us….but today found us actually
happy and peaceful, for the most part, and for that I am
so grateful. The emergency room is no place to spend
Christmas Eve, tho' certainly many found themselves
unexpectedly there last night. But my hopeful prayers
to find ourselves safe and glad today were
wonderfully answered.
A broken wrist and a cracked rib will take many
weeks of healing to return to normal, and my feelings
about this happening on my watch will likely take
even longer to heal…and there is much to work
out for the near and far future…but for now,
I am taking comfort in this sight…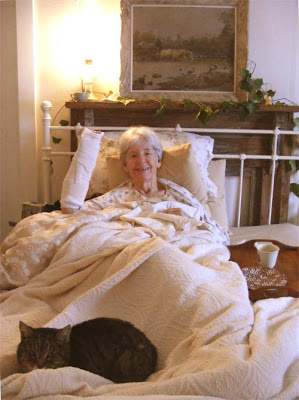 P.S. I won't be able to follow through with my twelve
days of Christmas posts, but hope the spirit of the days
will find us all.