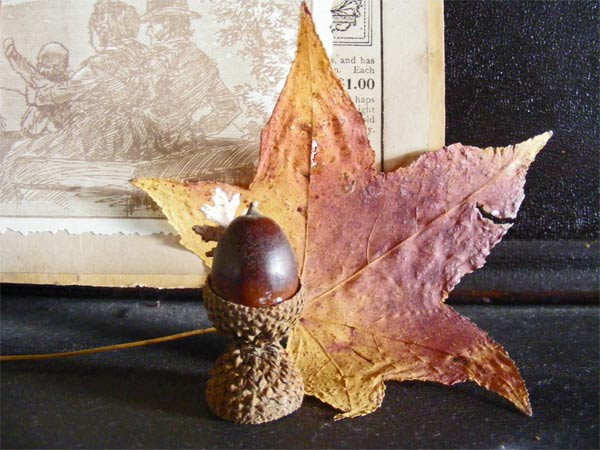 TWO FESTIVALS
by
Lucy Larcom
Thanksgiving stirs her ruddy fire;
The glow illuminates November:
She sees new glimmerings of desire
Flash up from every fading ember.
The corn is stored, and heaped the board;
The matron Day, her comforts summing,
Hears, through her best, a better word,-
The merry shout of "Christmas coming!"The fires of two home-festivals
Light up the frosty air together:
Thanksgiving unto Christmas calls,
"Shake hands across this keen, cold
weather!"
We both are here to bring good cheer;
Each has a heart-glow for the other;
The chill of our New England year
Welcomes your warmth, my Old-World
brother.
"My Pilgrims thought your wassail rude,
Your Yule-flames a barbaric splendor;
Your gay old English game eschewed,
Their graver gratitude to render
For hardship past, for peace at last.
Now, with a larger comprehending,
We catch your cheerful meaning vast,
That gives the year a blessed ending."
So Christmas and Thanksgiving clasp
Their hands and brightly bridge December.
Close met within that heart-felt grasp,
All friends One Friend of all remember.
Two feast-fires glow across the snow:
Dead voices answer to the living,
As home to meet our own we go;
'Praise God for Christmas and
Thanksgiving!"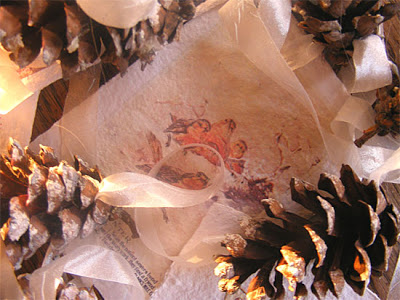 This poem has been on my mind for days as I feel the first whispers of Christmas approaching and Autumn taking its leave as the cold winds strip the trees of their leaves. I don't usually feel Christmas this early, or usually even want to….but how can I help but welcome it as I find it in the quiet comfort I felt a few nights ago as I gave the goats their hay in the frigid darkness….or the happy ease that comes to mind when I think of the simple gift-giving we are planning (just books and stockings!)….or the warmth I have felt at recent shows as you have exchanged greetings and wishes with me.
But I really am just dropping a little hello here tonight. Taking a short breath before I continue filling orders and preparing for my last show. What a whirl it has been lately!
Days in my booth…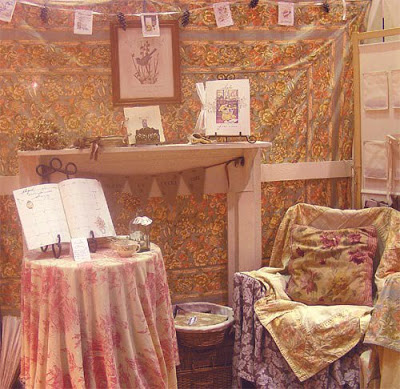 Hours in my studio making brown paper packages….
and moments as I find them to appreciate the last fingertip touches of Autumn as it goes….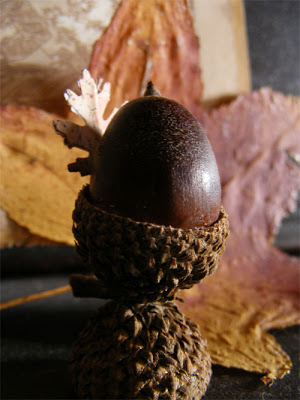 PS For those who celebrate Advent, I wanted to share that I was able to find quite a few old-fashioned Advent calendars on ebay today. Ours will be on its way to us tomorrow!