I had written here a week ago, I would have been full of the beauty of my father's funeral in Arlington and the sadness of all that was wrong about the ceremony. If I had written here a few days ago, I would have moved on to remembering what was right about the ceremony….like my brothers' arms about me during the poignant moments, and meeting my sons' loving eyes after an especially hard encounter at the graveside. If I had written here a few hours ago, as I intended, I would have written that I have been finding lovely distraction in the making of papery things, and the warm wishes and kind thoughts that have come my way here….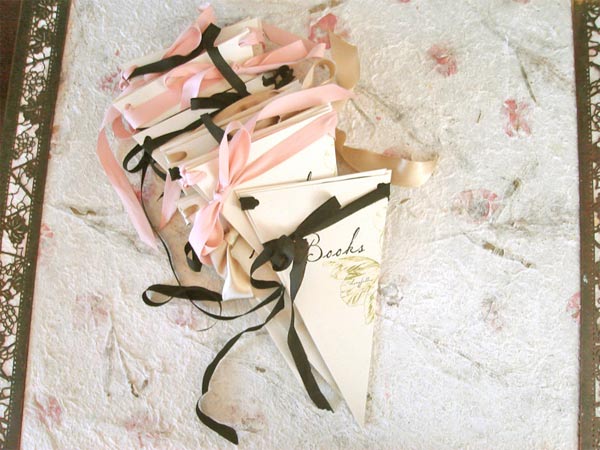 ….and that I was very near to leaving all the complicatedness behind and getting on with simply getting used to my life without my father in it.
And indeed, I still feel that way-writing at this very moment. But I am also worried and scattered as my husband and eldest son drive to the city with our dear vizsla dog who has been ill all day and then began having seizures tonight-too many and too close together. Oh dear!
But I am weary of the hard things and am going to wrap them all up, for the moment, like the garlands in the photo, and leave them here in these few paragraphs, between the titles of this post and the last, and see you in a just a short while with a new and sunny post, for I have a few very nice things to tell you. xxxxoooo