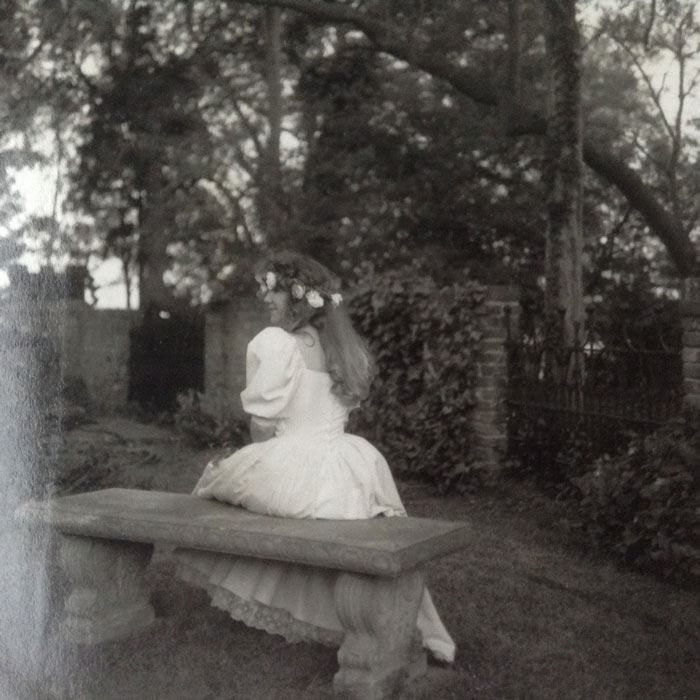 Except for knowing there was going to be a wedding, and the name of the bride-to-be, I've been well out of the Royal Wedding loop until the last few days.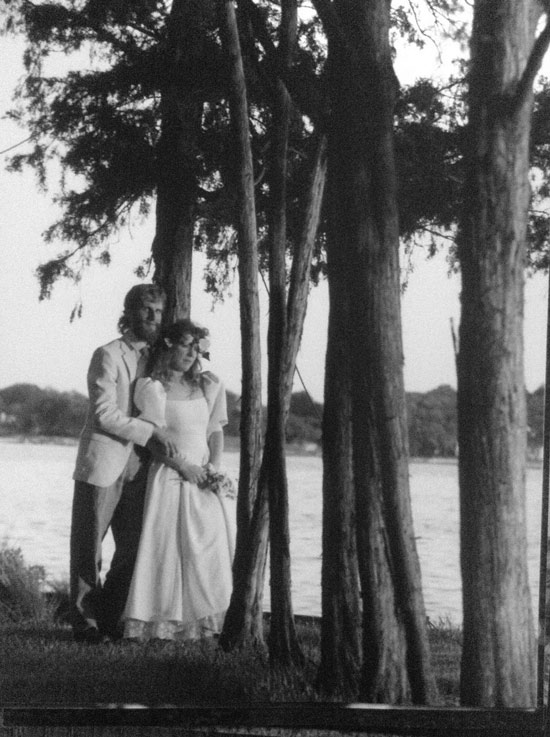 Even tho' just a week ago Doug and I celebrated our 31st wedding anniversary, very quietly, visiting his mother in the hospital after knee surgery and doing errands, with lunch out and a toast with his father by way of celebration. There are banner anniversaries and there are the sort honored with an unspoken summing up of it all in a long, private look, yes? And even tho' May, as much as June, seems to be ripe with weddings and wedding anniversaries, at least in my world.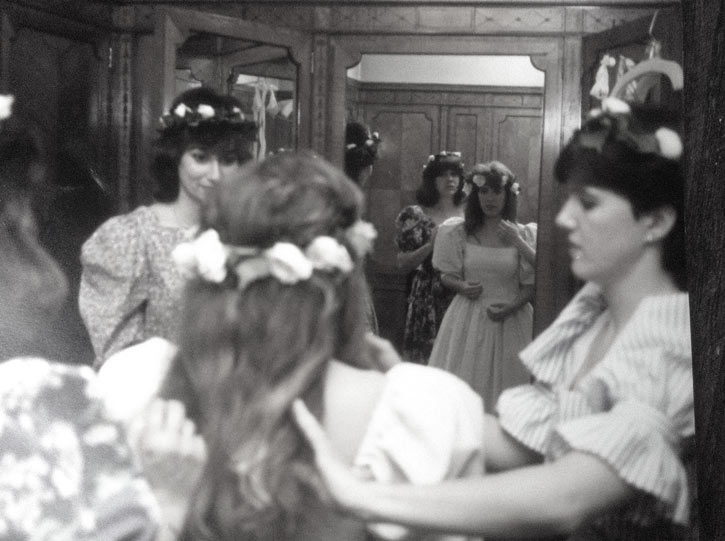 But I am on board now. And with wedding references abounding, royal and personal, woven in with some mentions of Laura Ashley and the eighties in the Susan Branch memoirs I've been reading lately, I've been been thinking of my own wedding in the last few days, and especially the dress…frock…gown.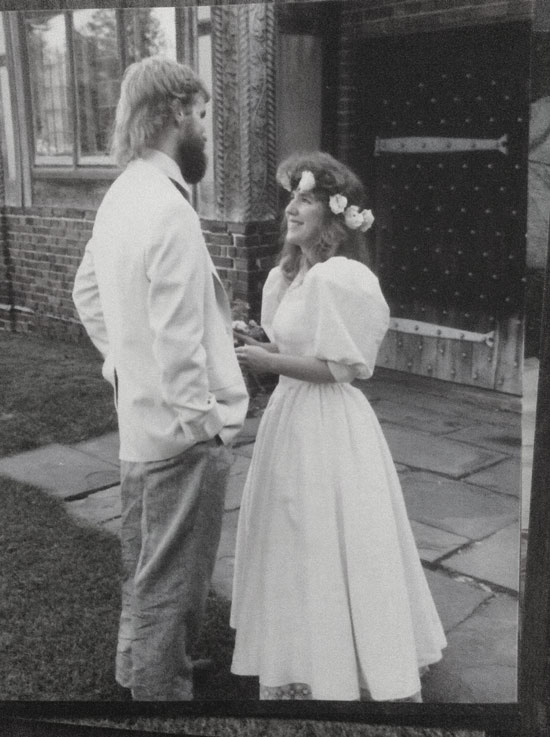 In my catching up, listening to Harry and Meghan talk so easily and naturally about their love and mutual aspirations brings me to quick tears, but I do believe it is the anticipation of the first glimpse of Meghan's dress that will have me rising in the wee hours tomorrow.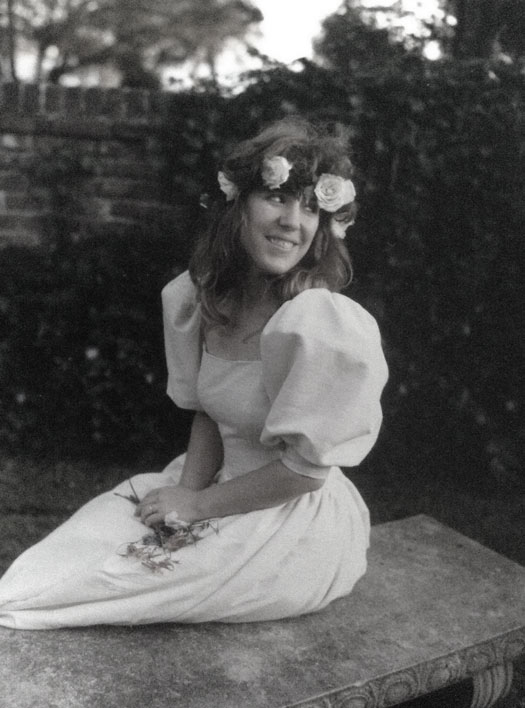 In 1987, fresh from the New Year's Eve proposal, my thoughts eventually turned towards what I would wear for my May wedding. And after years of almost living and breathing Laura Ashley, I was sure that this dress would be my wedding dress…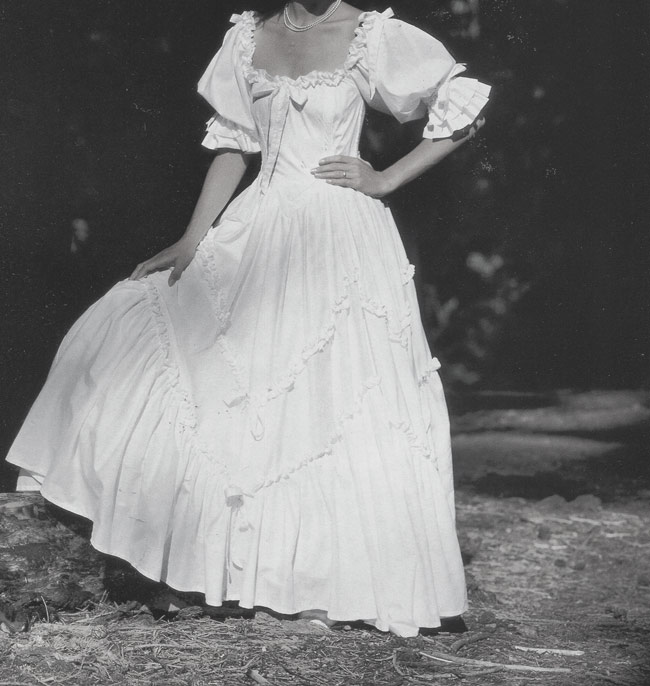 It first appeared in the 1983-84 collection (don't worry, I don't remember these sorts of things and had to look it up!) and I had loved it's romantic-yet-simple-cotton-cambric look. The Laura Ashley store across the square from the bookshop where I worked didn't carry the wedding gowns and I remember having to travel somewhere (?) to try it on in person. Imagine my disappointment when it didn't suit me at all. So easy to see that now. I am too short and curvy to handle all the ruffles and flounces. But it was the only one I liked and it took me awhile to regroup. Going to a wedding dress shop never crossed my mind.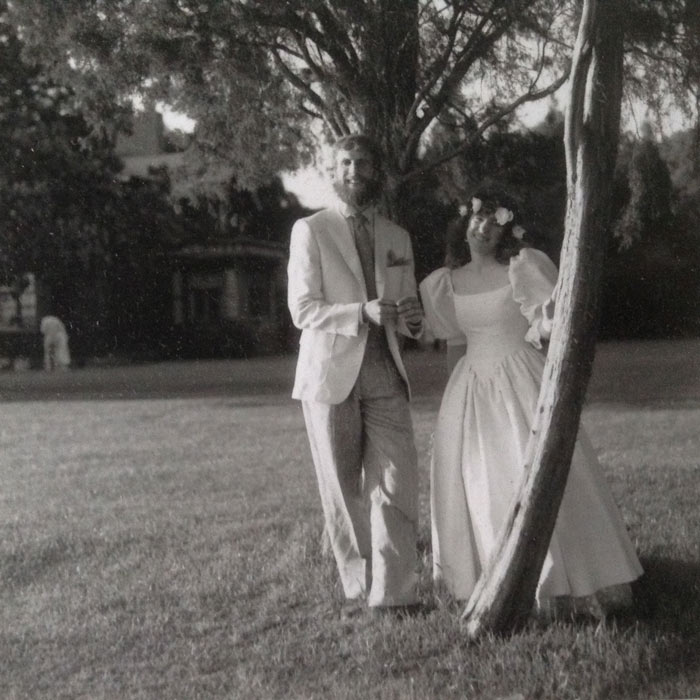 Fortuitously, through some connections Doug's father had with the Colonial Williamsburg Foundation, an expert historical seamstress there kindly agreed to make my wedding dress…for $100. Can you imagine? My sweet mom and I drove to Washington DC to find the cream-colored raw silk I had been picturing, a length of old lace my adopted grandmother had given me years before was pulled out of storage, and an illustration from a fairy tale book I used to peruse in the bookshop (The Wild Swans by Angela Barrett) …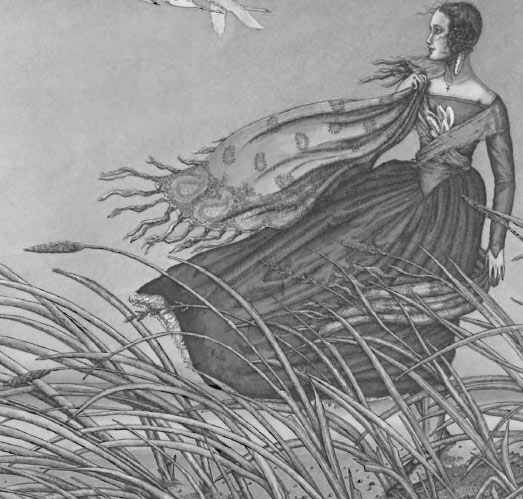 …all came together to make my lovely wedding dress. I understand that Princess Diana, another eighties bride, cringed when she thought of her wedding dress, years on. And I suppose I would choose differently now myself. At least, I would make it more like the illustration…and lose the tulle underskirt…and definitely tuck some feathers in my bodice. But I don't really mind. Everything about that time, especially seen through a modern lens, is so much less styled and "just so." As much as I notice and love details, in those days, I just went with the flow. It was very easy-going.
I think it would be harder to be so now?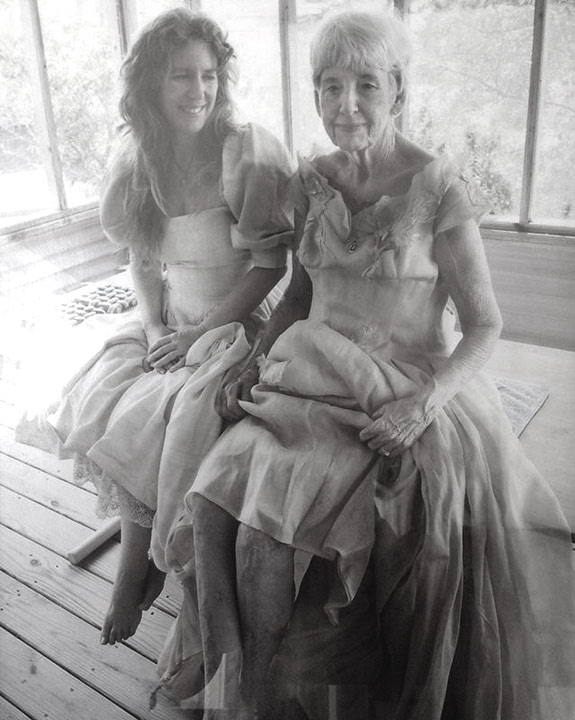 All the little details and ingredients of a wedding day are delightful to look forward to and speculate upon. And I will be enjoying it to the full in the next few days, but I know I wouldn't have been drawn in if not for the true affection and goodness I saw expressed between Harry and Meghan in an interview in one of the Royal Watch shows on PBS. It is that weaving of the deep and the not-so-deep that makes weddings so enticing, I think. But even better is having had the wedding, be fortunate enough to cherish the memories of it and to be able to continue the weaving of the deep and not-so-deep in our everydays.
::  ::  ::
The shy comment form is tucked away at the top of the post, if you are looking for it…