…have picnic lunches in the hayfield….
 …sort and organize…
…find new sunny spots in our home to breakfast with my deario…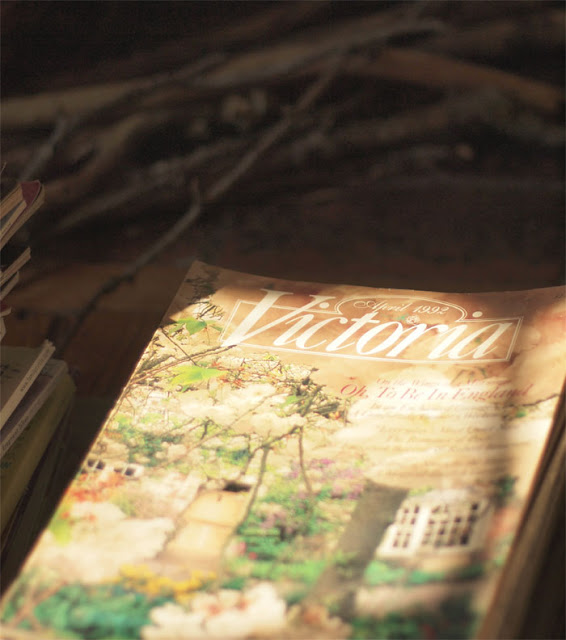 …rearrange and sift and sort some more in my studio…
 …and, today, succumb to some sort of stuffy-headachy-achy-all-over-something. The weather has turned chill and wet, as well. So this next-to-last day of respite has been spent on the sofa, except for a bit of time this morning gathering bits and bobs for the Hallowe'en costume I hope I can don tomorrow evening. My husband has a gig at a lovely rural cafe, an annual affair, and tho' I don't usually dress up, he encouraged me to do so this year. And since he is going to be a pirate (an easy costume when you have long hair and colonial clothes for your day-job!), I am going to be a pirate's wife. A pirate of-sorts, tho' without weapons and with a good deal of flowery and leafy layers of skirts…I am imagining a stay-at-home pirate-sprite.
As soon as I finish this I will light a fire in the fireplace next to me, work a bit more on my new project (shall I share a tiny peek?), watch a peaceful movie or two, and enjoy my last evening alone for awhile.
It has been a true respite, with a little bit of everything in it…and the stillness and freedom to savor it all…and take it with me into the coming months.
P.S. Great thanks for all your comments and insights about the new background…