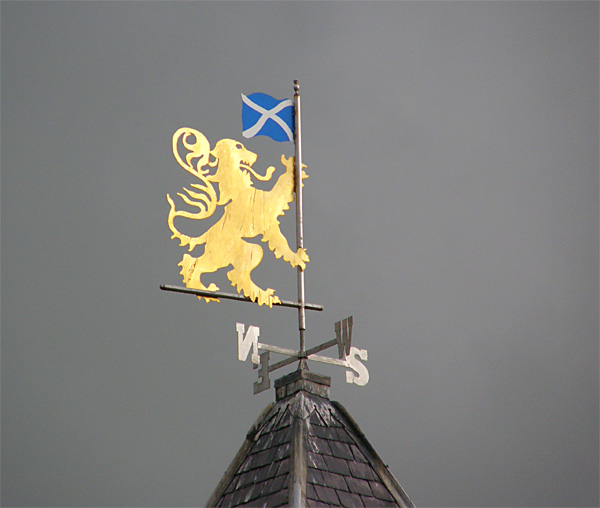 Everything is arranged and peaceful again here, and I am grateful for your help with the little redecorations. All is as serene as I could make it, with the color and interest of the "followers" at the very bottom of the page for those who would like to visit it. When threaded comments are available, I shall probably rearrange a bit more, but for now, I want to return to chronicling my trip to beautiful Britain.
Life has been such a whirl since returning, but tomorrow my mom will move into her pretty new apartment and after a few days spent there with her, I will open a new chapter of my life. Crafting a new weekly rhythm of visits to her in town, nurturing Small Meadow Press again and lavishing attention on my home and little family left at home will fill the summer. But for now, while the sun shines hot outside and everyone is in flocking to the beach here….I want to think of the green leafiness and cool blue breezes I found in May.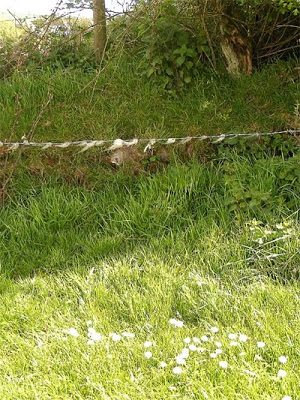 Sheep's wool garlands adorning the green fields…a
cheerful result of barbed wire and grazing sheep.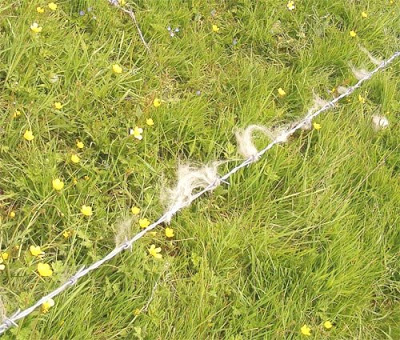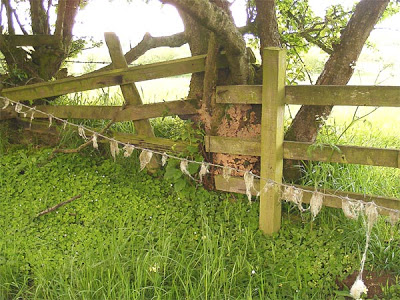 I have so many little bundles of sheep's wool that I couldn't
help gathering everywhere we went…like seashells on the
grassy shores of the pastures and meadows.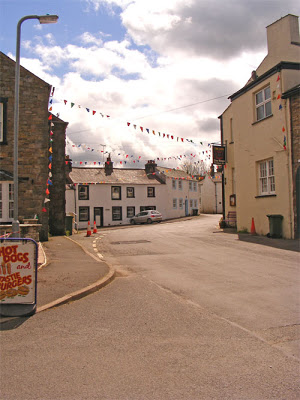 The village of Ireby, bedecked with banners that
gladdened the sometimes-cloudy skies.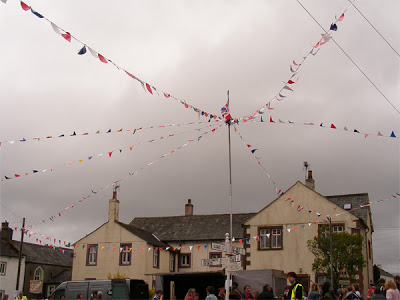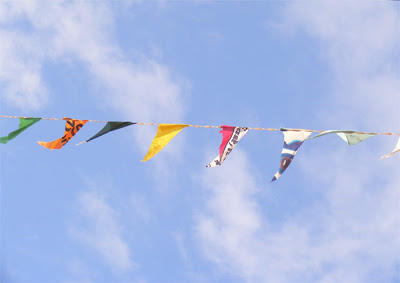 I loved to see that some of the banners were made with
recycled fabric. Do you see the print on some of the bits above and
the floral pennant below?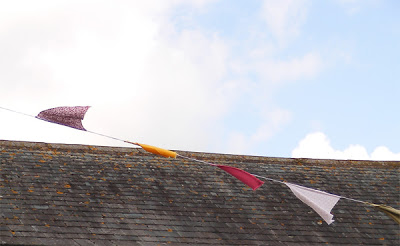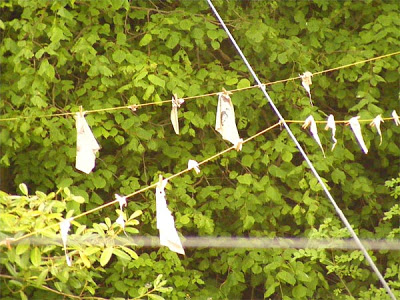 …a clothesline with tiny, mysterious bits of cloth
enlivening this hedgy place.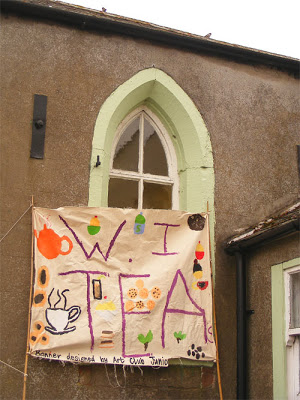 This banner for the W.I. tea at the festival makes me happy
every time I see it. I was thrilled to be able to attend my first
W.I. anything after reading about them for so many years
in the Miss Read books.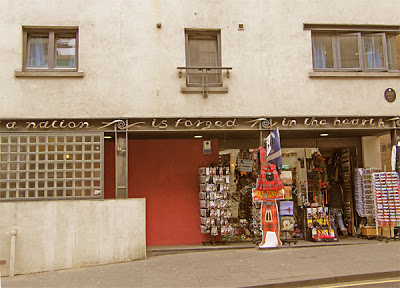 A not-so-pretty souvenir shop on the Royal Mile in Edinburgh…
but I thought the sentiment emblazoned like a banner over the shop's
door was worth capturing. "a nation is forged in the hearth"